Term 5
Welcome back! We hope you all had a lovely Easter break. We are looking forward to being back in school and starting our new topic.
Curriculum overview
Our theme this term is 'On the Farm'
We will be learning lots of vocabulary such as the names of different animals, the colours you might see and how to look after animals on the farm. We are even going to meet some of them!
Literacy
Our literacy focus book this term is called 'Oh Dear!'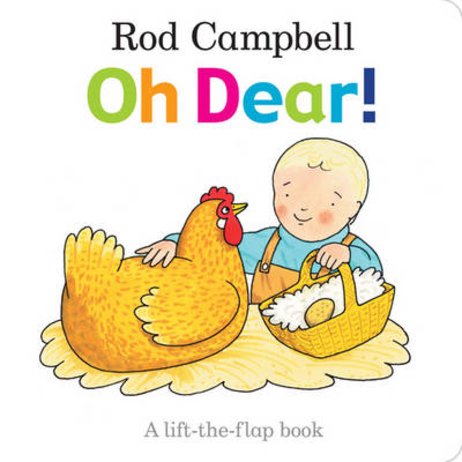 Click the link to view, listen to the 'Oh Dear' story
Maths
Our Maths focus is Number, Addition and Subtraction, Positional Language and Measurement.
Click here to listen to a farm maths song.
Timetable
---
Key Dates and other information
This term Swimming will take place on a Wednesday morning, please can you ensure that your child has a swim kit in school.
Outdoor Learning will take place on a Wednesday afternoon, Please can you ensure your child has a pair of wellies and a warm coat.
25th April 2022: First day of term 5.
2nd May 2022: Bank holiday
27th May 2022: Last day of term s.