Supporting your child's mental health and wellbeing
Welcome to our 'Supporting your child's mental health and wellbeing' page.
Positive mental health and emotional wellbeing is the foundation to any child's learning.
Alongside the continuous support and advice from the staff at New Siblands and the many highly skilled external professionals that work closely with your children, it is evident that supporting your child's mental health and wellbeing is of high importance to us, as a whole school community.
This web page will be updated on a termly basis, and will provide information and links to apps, services and organisations available to further support your child's mental health and wellbeing.
If you are unable to find what you are looking for, please contact Krissy Emery (Pupil's Mental Health and Wellbeing Lead) using the following email address: kristina.emery@newsiblands.org.uk
Apps for children's mental health and wellbeing
Breathe 2 Relax
Recommended for our Secondary and Post 16 pupils.
Breathe2Relax is a portable stress management tool which provides detailed information on the effects of stress on the body and instructions and practice exercises to help users learn the stress management skill called diaphragmatic breathing.Breathing exercises have been documented to decrease the body's 'fight-or-flight' (stress) response, and help with mood stabilisation, anger control, and anxiety management. Breathe2Relax can be used as a stand-alone stress reduction tool, or can be used in tandem with clinical care directed by a healthcare worker.
Breathe, Think, Do with Sesame Street
Recommended for our Primary/Primary Wing pupils.
Laugh and learn as you help a Sesame Street monster friend calm down and solve everyday challenges. This bilingual (English and Spanish), research-based app helps your child learn Sesame's "Breathe, Think, Do" strategy for problem-solving. Tap and touch to help the monster friend take deep breaths, think of plans, and try them out! Your child will enjoy silly animations and playful interactions as she is exposed to important emotional vocabulary, a calm breathing technique, personalised encouragements, and more!
Moshi: Sleep and Mindfulness
Recommended for our Primary and Primary Wing pupils.
Moshi is packed with over 70 hours of completely original sleep and mindfulness content, with something new added every week. Families can choose from a growing library of hundreds of different Moshi Stories, Music Tracks, Sounds and Kids' Meditations, to help settle little listeners.
MindShift
Recommended for our Secondary and Post 16 pupils.
MindShift app is based on to help young adults cope with anxiety, by acting as a portable coach that guides users through challenging situations. Designed in collaboration with Anxiety Canada, this app teaches users how to relax and helps them identify active steps to directly face and take charge of their anxiety.
The app provides a variety of methods for young people to respond to anxiety including; developing their knowledge of anxiety and symptoms, engaging in relaxation tasks, evaluating their level of anxiety in particular situations, developing realistic thinking patterns and changing behaviour.
Smiling Mind
Recommended for Primary, Primary Wing, Secondary and Post 16 pupils.
Smiling Mind is designed to help people pressure, stress, and challenges of daily life. This app has a fantastic section on Mindfulness in the Classroom. An especially good choice for the younger users out there, as it was created specifically with students in mind. Smiling Mind offers programs for a variety of age groups, including 7-9, 10-12, 13-15, 16-18 and adults. The app has an easy-to-use interface for keeping track of your progress over time, both in terms of how many sessions you complete and how your emotions change.
Mindful Powers
Recommended for our Primary, Primary Wing and Secondary pupils.
Mindful Powers is one the best mindfulness app aimed at children aged between 7 and 10. The technique of mindfulness has been very positively received by many of those who have taken the time to learn and practice it. Adults have embraced mindfulness apps to aid their learning and practice.
The contents of this app in both presentation and method are well suited to the target age group. The child-friendly graphics have a dreamy quality and the audio is something of an ethereal soundscape. Guided stories lead children towards calmness and focus while a timer option helps them to apply what they have learned to real life.
DreamyKid

Recommended for our Primary and Primary Wing pupils.
Children have been showing signs of stress, technology-fatigue, and anxiety starting at younger ages. It is a science-based fact that only 10 minutes of meditation is a great life-tool to find inner-harmony and balance amid their busy lives. With DreamyKid, just play it as they fall asleep or awake. They will begin a life-long journey that will centre them with tools for all situations.
Children's Bedtime Meditation
Recommended for our Primary and Primary Wing pupils.
Anxiety, fear, and stress can lead to sleeplessness. Tiredness can amplify negative emotions. A vicious circle can form. If your child is a night-time worrier kept from sleep by an unquiet mind, consider Children's Bedtime Meditations for Sleep & Calm.
This app is free and comes with six meditations that can be added to with in-app purchases. The gentle stories, soothing music and soft sounds are designed to calm and distract the mind so that children can drift off to sleep naturally. Try it once, for free, and see how it works. There's nothing to lose and a good night's sleep to gain.
The Zones of Regulation
Recommended for all pupils.
What do you get when a game developer works with an occupational therapist? Zones of Regulation, it seems. The game developer's sense of style and fun engage children with this app while the occupational therapist's influence guides children towards better control of their emotions.
Children identify the coloured 'zone' that they are in which corresponds to different groups of emotions. For example, anger is in the red and sadness in the blue. The app then guides children through these emotions and how to deal with them. The intention is to take children through the negative emotions into the calm and content ones. There are not many apps that link a child's love of games with mental wellbeing, so this is one to check out.
Think Ninja
Recommended for Primary Wing, Secondary and Post 16 pupils.
Teaches and explores emotional wellbeing with 10-to-17 year-olds. Its USP is a cartoon AI chatbot. As your mentor, WiseNinja gently asks you your worries and guides you to soothing videos – exploring moods and coping skills – as well as simple breathing techniques. This attractive NHS-approved app tailors content to a child's age and builds them their own profile, goals and daily quests. It also links to UK emergency professional support networks. The app is free during the COVID-19 lockdown and offers specific answers to questions on dealing with coronavirus.
Chill Panda
Recommended for our Primary, Primary Wing and Secondary pupils.
Learn to relax, manage your worries and improve your wellbeing by measuring your heart rate and following tasks to suit your state of mind. It helps children and their parents and carers understand different emotions, and introduces skills to help regulate these including breathing techniques and calming games.
Websites to support children's mental health and wellbeing
Mind You (South Gloucestershire)
A mental health and emotional wellbeing hub for young people in South Gloucestershire.
Please take a look around their website and familiarise yourselves with the mental health and emotional wellbeing services and resources available to children and young people within South Gloucestershire.

MindEd For Families
Safe and reliable advice about young people's mental health, created by experts and parents together.
YoungMinds
It takes courage to ask for help. But for many young people who do, the support they need just isn't there.
In the UK today, an estimated five children in every classroom has a mental health problem. A quarter of 17-year-old girls have self-harmed in the last year, while suicide remains the single biggest killer of boys and young men. But things can get better.
'YoungMinds' provides young people with tools to look after their mental health. They empower adults to be the best support they can be to the young people in their lives. And they give young people the space and confidence to get their voices heard and change the world we live in.
Together, we can create a world where no young person feels alone with their mental health.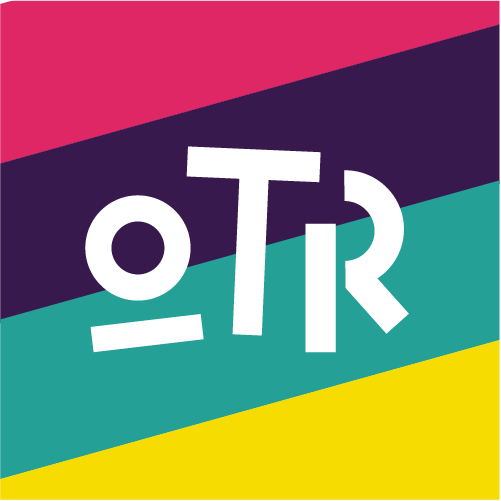 Off the Record
OTR is a mental health social movement by and for young people aged 11-25 living in Bristol and South Gloucestershire. Getting free support couldn't be easier. Go along to one of their regular Hubs or explore this website and sign-up directly to the project or service you want to try.

Kooth
Kooth provides free and safe online counselling and support for children and young people aged 10 to 25 years old.
Kooth is a confidential and anonymous way for young people to get help with their emotional wellbeing, where you can seek advice and information or to speak to someone who understands.
Kooth's fully trained, qualified counsellors and emotional wellbeing practitioners are available to talk to every day until 10pm.
Watch the video below to find out more or click the link for access to their website.
Place2Be
Place2Be is a children's mental health charity with over 25 years' experience working with pupils, families and staff in UK schools.
They provide mental health support in schools through one-to-one and group counselling using tried and tested methods backed by research. They also offer expert training and professional qualifications.
Place2Be are committed to helping children with their mental health. Their approach to children's mental health means we aim to intervene early to prevent life-long mental health issues.
Place2Be provide support early to spot mental health problems before they develop and help children cope with challenges throughout their lives
Place2Be use an effective therapeutic approach which is backed by research and combines several ways of working
Place2Be offer a menu of different services, including advice and support for families and school staff, to build resilience and raise awareness of mental health across the whole school community.
Please take a look at their website for further information.
Jigsaw is a local group that provides regular activities such as a lending library and support groups. They also run bookable events in the holidays and after school.
These activities include forest schools, horse riding, therapeutic music sessions and dance classes.
They also run training sessions for parents and carers and run a scheme for their young volunteers.
They help each other gain strength in an understanding and non-judgemental environment.
For more information on what Jigsaw can offer, please take a look at their website using the link below:
Child and Adolescent Mental Health Service for Learning Disability (CAMHS-LD)
Child and Adolescent Mental Health Service for Learning Disability (CAMHS-LD), which is based at Woodland View, is part of a wider network of health, education and social services, supporting learning disabled children and young people with complex emotional, behavioural and/or mental health difficulties.
For more information and downloadable leaflets, please visit their webpage.
Winston's Wish
Winston's Wish was the UK's first childhood bereavement charity. They have been supporting bereaved children and young people since 1992 and continue to lead the way in providing specialist child bereavement support services across the UK. Winston's Wish provides emotional and practical bereavement support to children, young people and those who care for them. Their expert teams offer one off and ongoing bereavement support and also provide online resources, specialist publications and training for professionals.

Happy Maps
HappyMaps is a charity developed by GPs and CAMHS professionals with help from parents and young people. Happy Maps have pooled what they think are some of the best mental health resources for parents and for young people and children in one place.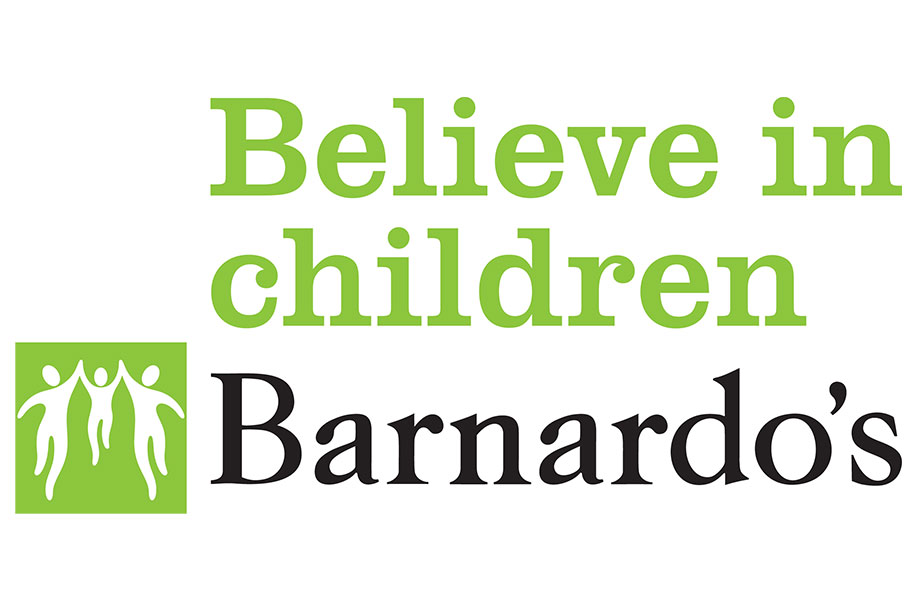 Barnardo's
Barnardo's believes in early intervention, before a child or young person's mental health becomes a problem.
They run many services supporting young people's emotional health and wellbeing, from one-to-one counselling to group work and schools-based programmes.
Barnardo's have centres where children and young people can visit and have a trained worker they can trust and talk to. They help them build their confidence and get to the root of their difficulties.
They work closely with the young people's parents - making sure they feel supported too. They also stay in close contact with other professionals.
Please take a look at their website for more information.
Action for Children
Most lifelong mental health issues begin in childhood. But talking about wellbeing early on can help us all cope better with life's challenges
We should all be talking more about how we're feeling - not waiting until there's a serious problem.
Most public funding focuses on dealing with crisis. But early intervention gives more families the confidence to care for their wellbeing and get help when they need it.
Action for Children's work helps equip young people and their parents with skills to cope with life. One in 10 children in the UK experience mental health problems. Of those they work with, 74% show an improvement in their mental health.
Please take a look at their website for more information about services and resources available.
Reading Well Booklists
Reading Well supports you to understand and manage your health and wellbeing using helpful reading.

Reading Well books are all recommended by health experts, as well as people with lived experience of the conditions and topics covered and their relatives and carers.
You can be recommended a title by a health professional, or you can visit your local library and take a book out yourself.
Please take a look at the book lists available below:
Reading Well for children provides quality-assured information, stories and advice to support children's mental health and wellbeing. Books have been chosen and recommended by leading health professionals and co-produced with children and families.
The booklist is targeted at children in Key Stage 2 (aged 7-11), but includes titles aimed at a wide range of reading levels to support less confident readers, and to encourage children to read together with their siblings and carers.
Reading Well for young people recommends expert endorsed books about mental health, providing 13 to 18 year olds with advice and information about issues like anxiety, stress and OCD, and difficult experiences like bullying and exams.
Reading Well for mental health provides helpful information and support for managing common mental health conditions, or dealing with difficult feelings and experiences. Some books also include personal stories from people who are living with or caring for someone with mental health needs.
Reading Well for long term conditions provides information and support for people living with a long term health condition and their carers.
The booklist covers general advice and information about living with a long term condition, common symptoms and titles focused on specific conditions such as arthritis, bowel conditions, diabetes, heart disease and stroke.